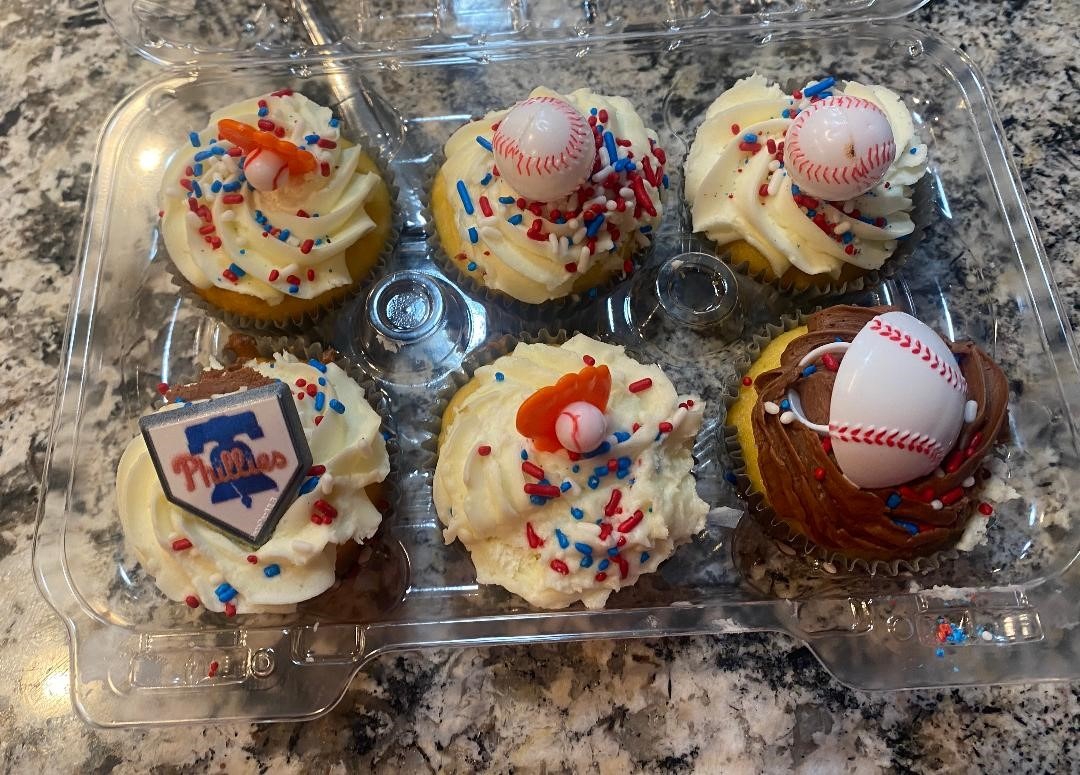 I'm too nervous to write a blog post right now, so I'll just leave this here.
I'm either going to eat one of these cupcakes to celebrate the Phillies going to the World Series, or I'm going to eat ALL OF THEM because I'll be very depressed.
Stay tuned. Go Phillies!