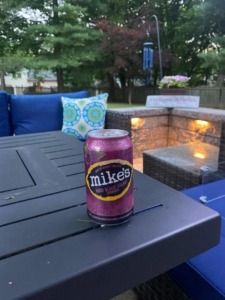 I tried you guys… I really did. The ideas just aren't flowing tonight. So, I came up with this quickie post that I call:
You Know You Are Desperate For a Blog Post Idea When:
You scroll through Facebook Reels for over an hour in the hopes of finding inspiration there.
You take an online personality test.
You search your draft blog posts to see if you can add to them, and then remember that they are draft posts for a reason (they are really shitty first drafts).
You brainstorm blog topics with family members who have nothing invested in whether or not you write a post today.
You ask the dog.
You take a walk around the block and come back with more mosquito bites than things to write about.
You start to write about your go-to topic – like, say, reading – and have nothing new to say at the moment.
 You look through your calendar over the past month to spark any good stories that I can share.
You wash, dry, and put away the dishes thinking it will help clear your mind and an idea will suddenly reveal itself. (Okay, I didn't actually do this, but I've tried in the past with no luck).
All of this to say that I don't have much to write about tonight. I'm pretty tired and in a Friday kind of a mood. I'm going to grab a drink, sit out on the patio, and read my book See you all tomorrow.
XO,
Elisa