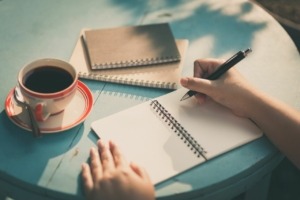 My dog, Chloe, is pretty happy these days. Normally, she spends a good part of her day at home alone while we are at school and work. Although I wouldn't put it past her to invite her dog friends over for parties once in a while when the humans are away. But those days are over, for now. She has her humans back, and we aren't going anywhere anytime soon.
I live in Montgomery County, PA and thanks to this pandemic, we are on – I guess you would call it a lockdown – for the next two weeks. All schools are canceled including public, private, religious and others. I'm guessing home-schooling and online schools remain unaffected. In addition, gyms, theaters, malls and entertainment venues are closed. Small businesses are making their own decisions as to whether or not to stay open. Large gatherings are canceled. In my school district, school events are either canceled or postponed through Memorial Day weekend. Medical centers, urgent care, doctors' offices, pharmacies and grocery stores remain open. I understand the local liquor stores are experiencing an influx of customers as if it were New Year's Eve.
While this mandatory form of social distancing may seem extreme, there have been 13 people tested for coronavirus in our county which is more than half the number of the entire state. My thought is this is due to lots of people in my area who are able to or need to travel for work and may have contracted the virus along the way.
I, for one, am grateful that our governor has taken this pandemic seriously and taking action. Without getting too political, I can't say the same for the federal government.
I am not panicking – although sometimes my hypochondria gets the best of me.
I am grateful.
I'm grateful to be able to work from home.
I'm grateful that both of my kids are here.
Chloe is grateful for the company and more frequent walks around the block.
I'm grateful to have jigsaw puzzles to do, books to read and blog posts to write. As a side note, I'm pretty sure my current situation will result in a lot of material for this blog. After all, we are literally living life without a manual.
We will get through this. We have no choice. We're all in this together.
Stay healthy, everyone!