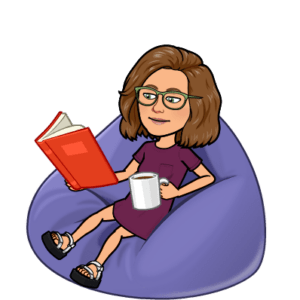 Hey everyone! Remember me?! I love to read, and I love to blog, but I haven't been doing a lot of either one lately. I'm hoping that all changes starting now.
So, let's get into it. I read four books in October (and early November). Three of them were nonfiction (did you know November is National Nonfiction Month?) and one novel that I sadly couldn't finish.
Note to self: When a memoir I heard great things about has a chapter called "Okay, So Maybe I've Shit My Pants a Couple Times," maybe I shouldn't have downloaded it in the first place. Other chapters/clues that should have been red flags include: "The Chapter about Alcohol and Drugs," "The Time I Fought In WrestleMania and Almost Won, and the nightmarish essay entitled "Eggs in My Legs."
If it weren't for the chapter about Colin Jost's mother, her 9/11 story, and her job as chief medical officer for the New York City Fire Department, I'd call his memoir a complete waste of my time. (Although, the book's title is spot-on because I was basically ready to punch him myself). After reading pages and pages about his white-privileged childhood in private school, his Harvard education, his golf buddies, and his seemingly quick ascension from stand-up comic, to comedy writer, to SNL Weekend Update anchor, I had about enough. But, I guess not because I kept hoping it would get better, and I begrudgingly finished it. Spoiler alert – it didn't get any better. And I think there should be a law against writing a memoir before you turn 40.
If you are tempted to download this book, save yourself seven hours and a half of listening time on Audible, look for it in the bookstore, and read chapter 11, "Why I Love My Mom," while enjoying a latte. His mom was a hero to many, and her story is worth telling, which is more than I can say for the rest of the book.
Trust me. Spend the money on Katie Couric's new memoir instead. Speaking of which…
I devoured Katie Couric's memoir. I've always respected her as a journalist. I enjoyed her wit and wisdom during her 15 years on the Today Show and cheered her professional choices as she moved on to what she thought were bigger and better things (CBS Evening News, 60 Minutes, a syndicated daytime talk show). Behind the scenes, she became a widow at the age of 44 and raised two young children while trying to find success and happiness in her life.
Her memoir is easy to read, and yes, she definitely "goes there" about Matt Lauer and the gender politics she navigated in various newsrooms throughout her career. While there is a bit of name-dropping at times (which is a big pet peeve of mine), I forgive her because she is KATIE fucking COURIC. She has covered major news stories over the past three decades – so of course, the occasional celebrity appearances are to be expected.
I loved the book because it reminds us that what you see on TV is never the whole story. She writes:
"Television can put you in a box; the flat-screen can flatten. On TV, you are larger than life but smaller, too. It is not the whole story, and it is not the whole me. This book is."
Yes, Katie Couric is still a human being with self-esteem issues, parenting triumphs and tribulations, career dreams, and romantic desires. While a lot of it came true – there was often a price to pay for always being in the spotlight. Her memoir has it all, and it doesn't disappoint.
Disclaimer: If you enjoyed four years under the Trump administration, feel free to skip to the next book on my list. This book and review are not for you. For everyone else, who felt the pain, anxiety, and sheer disregard for what this country stands for – this is a book to add to your TBR list.
Written by two Pulitzer-Prize-winning journalists from the Washington Post, this book takes us into the 2020 shitshow – otherwise known as the last year of the Trump administration. It is clear that the investigative reporting included interviewers with many of the players and those closest to them. If you want to be in the room where it happened and see what was done to prevent even more dire results, this book tells it all.
Admittedly, this book was not an easy read for me, not because it wasn't well-written. I already lived through 2020 once, and so this book can be triggering. I remember feeling despondent and anxious during that time and praying it would all come to an end. There were moments where I had to put the book down and do something else because those feelings started to come back again. However, I'm so glad I finished it because investigative journalism – when done right – takes a holistic view of the situation, breaks it down into facts, and confirms information from trusted sources. This book delivers the goods in unprecedented and stunning detail. I hope books like this become required reading for students of politics, history, and society for years to come.
I have read my fair share of books about the Holocaust. Being a professional Jew, my colleagues tend to read a lot of these stories regularly and recommend them to me. There are many good ones out there – including this book (a YA book pick from Reese Witherspoon's book club) – but it wasn't the right time for me to read it.
This is an incredible story about a young woman who hid 13 Jews in her home. She simultaneously housed two Nazi soldiers and cared for her little sister. Her street smarts and resilience are unbelievable. So much so that I was surprised to learn that this book is based on a true story. I dutifully read about 2/3rds of it, so I included it in my Goodreads 2021 Reading Challenge. But, I skimmed through the last 100 or so pages.
My Next Reads
My original Goodreads Challenge for 2021 was to read 21 books. Since I reached this point over the summer, I was hoping to hit 30 titles before the end of the year. With seven weeks left, I'm not confident I'm going to hit that number. But, we will see. In the meantime, the following three books on my TBR list are:
A Final Word
Now that the holiday season is upon us, I urge you to buy your books at an independent bookstore. Those big-box companies get enough of our money throughout the year. If you aren't sure where to find a local bookstore, check out Bookshop.org and plug in your city/state or zip code. Your purchases will help keep these amazing places of business in business.
Until next time, happy reading!