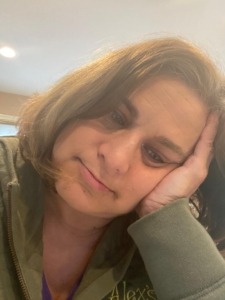 Hi everyone,
It's me. I have been sitting here for the last two hours trying to write a blog post. I almost finished one and then decided that I don't like it well enough to hit publish yet. Then, I started another about the dark circles under my eyes and how I've tried every eye cream under the sun. I even made a list – hydrating, anti-aging, concealing, and total eye care. Nothing has worked, and I still look like I walked into a door. I also stopped writing and Googled one article about how I should drink more caffeine and take vitamins C and K.
Fascinating, right? This is how my writing is going at the moment. I'm blocked, but after writing more than 20 posts already this month, maybe I need a break.
And now, I'm tired, and The Big Bang Theory is on. And, there is a glass of Riesling beside me with my name on it.
Hopefully, I'll have more to write about tomorrow. And if you have any ideas about getting rid of dark circles, I'd love to hear them.
Sleep tight everyone,
Elisa