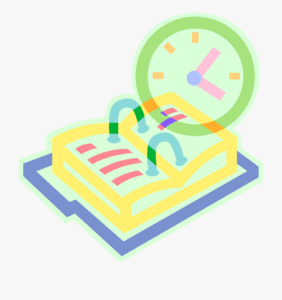 I'm sure we all feel like every day is Groundhog Day. It's the same thing over and over again. I'm fortunate that I can work from home and have two teenagers who can fend for themselves – for the most part. Here is how I'm currently spending my day. I could use some ideas to spice things up. Right now, I'm mixing up the songs I sing while I wash my hands.
Feel free to leave your ideas in the comments.
7:15 am – Wake up
7:45 am – Get out of bed. Check my phone to see what day it is. Wash hands and sing Happy Birthday.
8:00 am – Shower
8:30 am – Coffee, breakfast and watch last night's monologues. Wash hands and sing the Eagles fight song.
8:45 am – Walk around the kitchen island to my workspace on the other side and login to work.
9:30 am  – Let the dog out. Look up and do the Facebook list of the day. Today was 10 jobs and one is a lie. Guess which one. Silly, but it does pass the time.
9:45 am – Wash hands to The Frog Song. If you celebrate Passover, you know which song I mean. For everyone else, click here.
10:00 am – Daily team check-in and send out a few emails.
10:30 am  – Throw in a load of laundry, run the dishwasher, get yesterday's mail and take something out for dinner.
10:45 am – Touched my face. Wash my hands to My Girl by the Temptations.
11:00 am  – Kids wake up, come downstairs and make a lot of noise just in time for my Zoom meeting. Login and walk upstairs to my bedroom and shut the door.
11:05 am  – Strategically place my laptop someplace where my colleagues can't see my unmade bed and messy closet.
11:30 am  – Move laundry to the dryer and take recyclables out. Check voicemail, email, Slack and text messages and answer accordingly.
12 noon – Lunch and take the dog for a walk. Wash my hands to Happy Birthday because I ran out of songs.
1:00 pm – Log back into work and dive into a project I've been wanting to work on all day.
1:15 pm – Take a break.
1:45 pm – Answer phone call to reschedule my mammogram for the third time. No appointments until June. 🙁
2:00 pm  – Text colleagues to see if they are getting anything done. If yes, what's their secret? If no, begin commiserating about how we never thought we'd miss being in the office.
2:30 pm – Wash hands and sing Landslide by Fleetwood Mac.
3:00 pm  – Take another deep dive into the above project that I thought I'd be done by now.
4:00 pm – Pat myself on the back for a good start and make a list of tomorrow's next steps.
5:00 pm – Wash hands and counted to 20 this time. Put my feet up and watch a little tv
6:00 pm – SHIT! I forgot to make dinner.
6:30-7:00 pm – Hungry family members come up one at a time to inquire when dinner will be ready. Vow to order out tomorrow night.
7:00 pm – Dinner & watch Jeopardy.
7:30 pm – Wash hands – probably for 10 instead of the full 20 seconds. Fold laundry in front of the tv.
9:30 pm – Exhausted even though I didn't do that much today. Time to get ready for bed. Wash hands.
10:00 pm – Read a chapter in my book.
10:15 pm  –   Zzz….