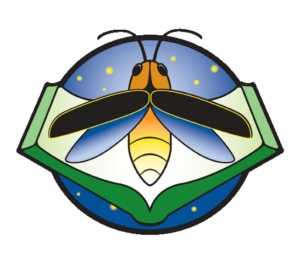 Can you stand to read another book-related post from me? Good, because I want to talk about my 2022 reading goals. And because it is close to 9 pm and I've had a long day, I'm just going to get right to them.
Resolution #1 – Read More Books
Last year, I read 30 books. I didn't plan to, but it just happened. Now that I've reached that milestone, I want to set a new record. Although my resolution specifies 35 books, I hope to reach 50 titles. On average, I read four books a month, which would add up to 48 books by the end of the year. But in all seriousness, I'm not putting that kind of pressure on myself. It isn't the number of books that matters to me.
Here's the catch – and this is what is important – half of the books I read this year must be ones I already own. Between my Kindle, my Audible and Libro accounts, and my bookshelf overflowing with physical books, I have close to 200 titles currently collecting dust.
There was a reason that I had to have these books, but because I bought them a while ago, I don't remember that reason. Did I find the blurb on the back cover compelling? Did I read a fabulous book review in O Magazine and decide I had to have it? Did it come recommended by a friend? Or did I simply fall in love with the front cover?
Regardless of the reason, now is the time to dive in and find out. And if I've outgrown that reason, resolution #2 gives me the perfect out.
Resolution #2 – DNF More Books
As I go through my TBR list, I need to DNF more books. Therefore, if I read 50-75 pages and am not enjoying the book, I will put it in the "did not finish" bin. I will be ruthless about this. It isn't a failure if I don't finish a book. It is actually an accomplishment because, little by little, I am tackling my books and making decisions about each one.
Besides, there are too many books that I want to read. Why waste my time on books that no longer interest me?
Resolution #3 – Visit and Support More Independent Bookstores
One time, I was in Kutztown, PA, for a college tour with my daughter. My family decided to have lunch at the local brewery, and I noticed the Firefly Bookstore across the street. I remember the cheerful windows and holiday lights waiting to welcome me in. I wanted to check it out so badly, but I was also hungry. We walked around the entire campus and worked up an appetite. I decided to eat first and stop by the bookstore when we were done.
By the time we finished lunch, it was getting late, and it looked like it was about to rain. We stepped outside and felt the instant chill in the air. I glanced over at this quaint bookstore and reluctantly decided not to go in. I was so disappointed. I still haven't forgotten about that place, and I hope someday I'll get back there.
To make up for it, I haven't passed up on entering an indie bookstore again. Ever since I was little, bookstores have been like a place of worship for me. (But, please don't tell my rabbi I said so.)
Inside a bookstore, I find inspiration, enlightenment, and a sense of belonging. I'm with my people who share a faith in books and honestly believe they are a gateway to fulfillment. In 2022, I will not deny myself the opportunity to be a part of that community.
What are your reading resolutions for 2022? Let me know in the comments, and happy reading!