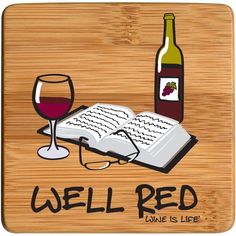 Can you believe Memorial Day is next weekend?! The unofficial start of summer is days away, and plans are being made left and right. Of course, books factor into all my trips down the shore, long car rides, and pool days because I never leave home without one.
Right now, I'm slowly cultivating my summer reading list. Like a fine wine, I want this list to be both robust and well-balanced. I want titles that match my exquisite taste in fiction, quench my thirst for knowledge, and fill my glass to the brim with lots of great flavors.
Most of the books I have selected are already on my shelves, but there are a few that I will acquire to round out my collection. I have been researching different titles based on recommendations from the sommeliers of the literary world – like the New York Times bestseller list, the Modern Mrs. Darcy book club, and #bookstagram. Next month, I will briefly lift my self-imposed, book-buying ban, select what I hope are "excellent choices," and then put a cork in it for the rest of the summer.
I hope you will join me in celebrating this upcoming summer of books and wine. A wise man once said, "Great wines are like great books. Once you take your first 'sip,' they are hard to put down.