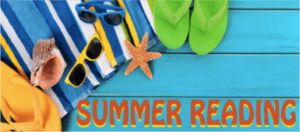 Sometimes I think it would be a wonderful idea to set up a GoFundMe page to feed my reading habit. My desire for more books–new ones, old ones, fiction, nonfiction, business or biography–is insatiable. Take a look at my current reading status and you will see what I mean. (For your convenience, I'm adding links to Amazon if you want to purchase a book for yourself).
Actual Books On My Nightstand 
I'm in the middle of 4 real books right now:
Plus 1 Book on My Kindle
Herding Tigers: Be the Leader Creative People Need.– I honestly don't know what page I'm on because I've jumped around a lot…and its a Kindle. Page numbers are optional. But, if you lead a communications department like me and work with incredibly talented and creative people this book may come in handy.
So, if I set up a GoFundMe page, would you support me? My to be read (TBR) list is even longer than this list. This is part because I'm a sucker for summer reading lists. So far, this list includes: