Some people go online for their Game of Thrones update. Others have FOMO if the don't check CNN on an hourly basis. Me? I get my Disney fix online through the WDW News Today Facebook page. I mean where else can I find out about the breaking news about the spitting camel being removed from Aladdin's Magic Carpet ride. It is a divisive issue in the Magic Kingdom these days and guests have both strong opinions and concerns. Is the camel out for repairs or did enough people complain about getting squirted with water by surprise?
The site is also the best place to stay up to date on all of the Disney merch. And seriously how else are you going to find these adorable Minnie Lollipop Ears?!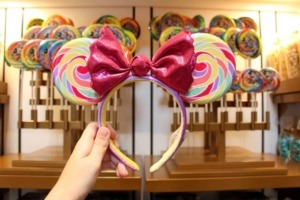 But the highlight of the WDW News that I live for every week are the cupcakes. They are AMAZING! They are beautifully designed like a work of art. The photos are cupcake porn. You just want to taste one off your computer screen. I mean look at these cupcakes!
And there are plenty more where that came from! You can check out the website and search for all the cupcake reviews. There are literally about 20 pages of them.
Personally, I think I've stumbled upon my dream job here: live at Disney World and review cupcakes inspired by your favorite Disney characters. If you are looking for me, I'll be in Orlando enjoying this gorgeous Belle cupcake.