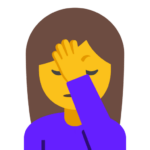 This morning I had a dentist appointment. I hate going because even though the staff is incredibly friendly and professional, and my dentist and I exchange stories as if we were friends from the old neighborhood, they always find something that needs to be fixed.
My dental history is a sad litany of cavities, root canals and crowns. Just once, I'd like to go to the dentist and receive a clean bill of health. Just once, I'd love them to say, "see you in six months."
But, before I even step foot into the dentist's office, I get a text from Andrew.
"If you are able to, can you bring me my warm-up jacket?"
Now, I know what you are thinking. Why did I say yes?  Why did I go out of my way to bring it to him, which is the complete opposite direction of the dentist's office?
I know what you are thinking, and I hear you. I should say him no and just once not run over there to save the day.
But he had an important swim meet today. Literally called the "Last Chance" meet, it is his last chance to improve his breaststroke time so he can qualify for Districts. All season long, he goes to practice from 5:30 am (AM!) -7 am and then again after school from 3:30 pm-5:30 pm without complaint. Every day, he packs his snacks, his swim gear and his laptop and leaves the house and comes home in the dark. He's allowed a free pass occasionally. And, if I didn't bring it to him, he'd be standing around the pool wearing only his Speedo tech suit. I couldn't do that to him.
Why am I telling you all of this? I'm not sure. Everyone has rough mornings. Everyone has that moment when they are ready to walk out the door only to be stopped by a text from their forgetful child. I don't think I'm doing any significant damage by being kind and going out of my way to bring it to him.
And I had a fleeting thought that perhaps a good deed would equal good karma at the dentist.
Fast forward an hour later; I have an appointment to get a cavity filled on March 4th.
And how was your morning?