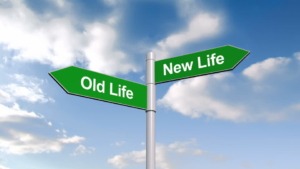 Welcome to Life Without A Manual. Aren't we all living that way these days? This global pandemic has caused us to rearrange our lives and discover new and creative ways to work, parent, live and, most importantly, survive. It has affected everything from the most mundane of tasks to the milestones we want to celebrate–all at a safe social distance.
I have always felt that I'm living my life without a manual. The origin story of my blog name is the perfect example of this philosophy.
For instance, I have two teenagers and parenting them is a carefully woven combination of structure and chaos. While my kids are self-sufficient and can entertain themselves, we are working through a roller coaster of emotions for what I can only describe as a grieving process. They have to adjust to this new normal of online learning instead of enjoying the interaction of a classroom setting. They maintain friendships and relationships through the magic of texting, FaceTiming and social media instead of hanging out at the mall or in someone's home. They are suffering a loss of certain freedoms they used to enjoy like driving and staying on campus. It would be nice to have a map to help guide them through these troubled times, but there is no map and no manual.
As for me, it's been difficult to set boundaries between working from home and living here. I've had to set up shop at my kitchen island which is the highest traffic area in my home. There are constant distractions, and I find it difficult to ignore the dishes and the laundry. Doesn't this give new meaning to the term work/life balance?
The only one who seems to be thrilled with this new arrangement is our dog, and she demands constant attention. But, so does my boss. It would help to have a company handbook to show us the rules of the road. But there is no handbook and no manual.
There are so many aspects of life that have changed and who knows how it will be when this is all over. While I don't want every post this month to be about this pandemic, I also can't ignore it. We are living a part of world history, and it should be documented – even in this small way. And if this isn't living life without a manual, I don't know what is.
So I'm here to support you, and let you know you aren't alone. I'll share my experiences with you – the good, the bad, and the anxiety. And so I know you are with me, I hope you will comment on these posts to let me know how you are and what you are doing to get by in these crazy times.
We are all in this together. This is the Ultimate Blog Challenge – 30 days, 30 posts.  Let's do this!