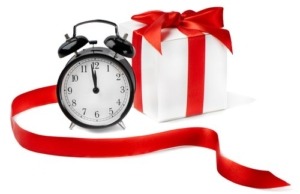 One true gift this pandemic has given all of us is the gift of time. Before COVID-19, time flew by and now I realize that I was wasting some of it on things that were urgent, but not important.
This quarantine period has given me an opportunity to pause, look inward and figure out what's next. My biggest question is what does my writing life look like going forward? What's my niche? Where do I go from here?
I have ideas, but never had the time to sort it all out and make a plan. And now, I have nothing but time.
For example, this blog needs a makeover. I want it sleek yet creative; fun but meaningful. What that looks like I'm not exactly sure. Luckily, I have friends I can talk to and learn from their areas of expertise. At some point, I'd also like to monetize the blog, but I haven't quite figured out how just yet. I'm also excited to tell you that I'm planning to take the best of Life Without A Manual and putting together a book of personal essays. Reading through old posts has been a fantastic trip down memory lane, and I can't wait to share it all with you.
Most of all, I want to keep writing. My writing coach, Rachel, says my niche is letting people know through my stories and my strange sense of humor that they aren't alone in their life experiences. Whether I write about parenting, panic attacks or a pandemic, I certainly hope that's true.
If I had a tagline for this blog it would be – Life Without A Manual: Ordinary. Relatable. Human. Whatever is next in my writing career, I promise not to lose that niche.