Tuesday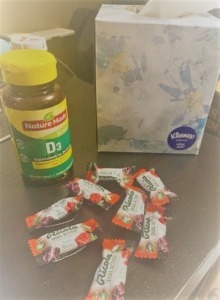 s are always tough for me. It is typically my day of work meetings, and today was no different. It started with a fundraising campaign planning session, then touched base with the website team about an upcoming launch. This was followed by a sales call to run ads for an upcoming program, and then I ended the day with a 30-minute calendar update.
And then, I have just about an hour or so to catch up with my family over dinner and walk the dog before my writing workshop begins from 7-10 pm.
On top of all of this, I have a sore throat, and I'm not feeling the good writing vibes this evening. For tonight, I'm going to curl up with a good book and a cup of tea with lots of honey. I'm sure I'll get my voice back – both physically and literally – in the morning.
Good night friends!